Hey NEO mushroom gardeners! Have you already updated your app to ver.2.37.1?
Update Now!
Google Play(Android)
App Store(iPhone)


This time's a small but very important update...
Funghi No.313 "Spade" has been added to Grade 1 of the Manly Machine!!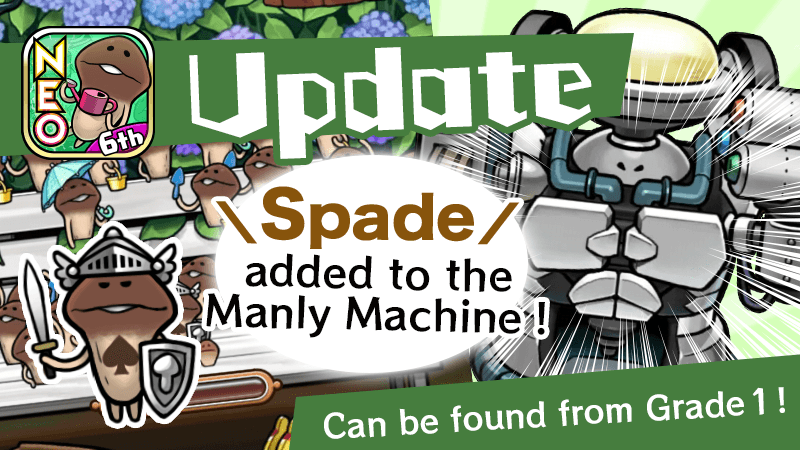 Why the sudden change you say? Keep reading below to find out!!
※Warning: Some game spoilers included



How to find the elusive "Spade"!
---
Funghi No.313 "Spade" can be found by completing any of the following requirements.
◆ Spade Requirements ◆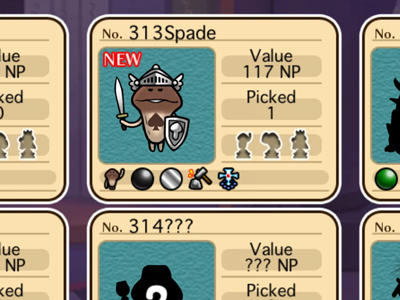 ①Upgrade the Adventure Machine to Grade 5(Same as before the update)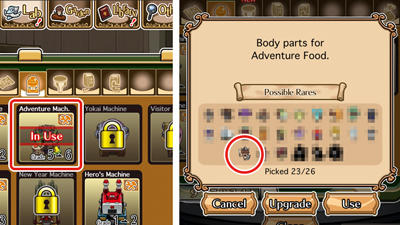 ②Unlock the Manly Machine(Added this update!)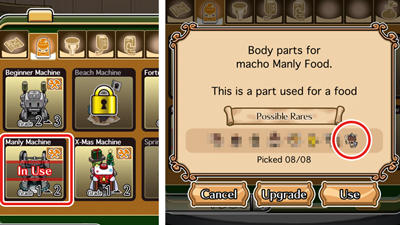 We hope this change makes completing your Order and Order+ easier!



Resolving a Common Issue
---
"No matter what I do I can't seem to find Spade anywhere"...
We've received this comment from many of our fellow mushroom gardeners regarding
Order p.106 "Even the Smallest Branch".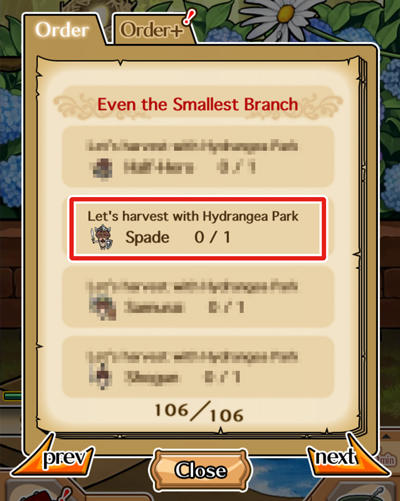 Before you'd have to upgrade the Adventure Machine to Grade 5 in order to find "Spade...
Now you can find Spade right away by using the Manly Machine, no upgrades necessary!!
We hope that you find the change to your liking♪



---
On behalf of the entire staff, we hope to continue to improve and make this game as fun as possible!
Until the next update, we hope you continue to enjoy playing NEO Mushroom Garden!
Let's Download!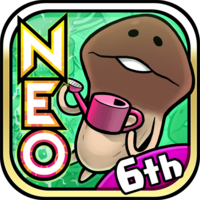 "NEO Mushroom Garden"