Dear Mushroom Gardeners,
We are pleased to announce that on April 11th, we will be celebrating...

NEO Mushroom Garden's 6th Anniversary!!
For this month's special 6th Anniversary update, we have added new Order+ for not 1, but 6 different themes!
Let's revisit those fond memories of some of our favorite themes from the past♪
6th Anniversary Cerebration Challenge!
These are no ordinary Order+! Test your Mushroom gardening skills with new and extra challenging Order+!
The 6 themes are as follows:
Normal Garden
Funghi Station
5th Anniversary
Funghi Roll Cakes
Milky Way
Funghi Theater
All those days you've spent lovingly growing Funghi and completing each theme...let's relive those days one more time!

But wait, there's more!
Complete each theme to unlock the exclusive Gold Extractor!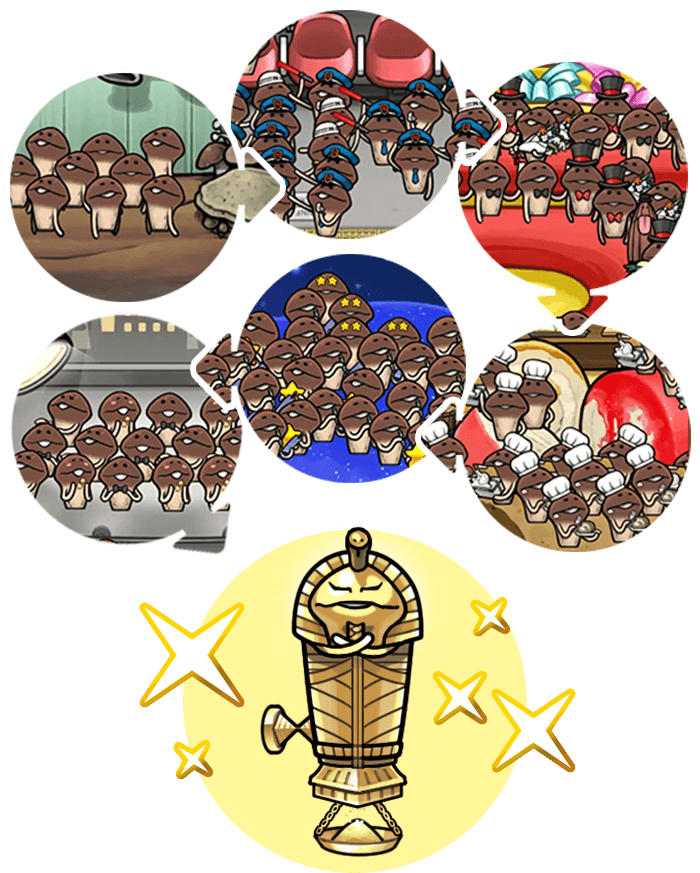 The Gold Extractor may cost a lot of NP, but it's well worth the price. Equip the Gold Extractor to make harvesting golden Funghi easier than ever!
This is definitely an item you'll want to add to your collection.
Having trouble growing themed Funghi?

While completing your Order+ have you ever thought to yourself, "No matter what I do the themed Funghi just won't grow"?
If this has happened to you, don't forget to take advantage of the Distill Mixer and Amplifier!
It's finally here! Introducing our 1000th Funghi!
Since the release of the original Mushroom Garden, there have been a total of 999 different kinds of Funghi...
Now, #1000 makes its debut in NEO Mushroom Garden!
Play to find out which Funghi is worthy of such a title!



---

Thank you to all the mushroom gardeners who've helped support NEO Mushroom Garden over the past 6 years.
We hope you've enjoyed harvesting Funghi as much as we do!
We will continue to do our best to provide you with new content every month to enjoy!
Here's to another wonderful year of mushroom gardening!
〜From the NEO Mushroom Gardening team with love〜


Let's Download!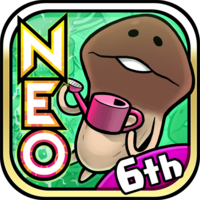 "NEO Mushroom Garden"