In Japan, to bring good fortune in the new year, kagamimochi is opened as an offering to the gods on the 11th day of January...wait that's today!

This year, join the Funghi in NEO as they welcome the new year with their own kagamimochi♪



New Order+ Added!
---
*Grand Mochi Opening!

*
To bring good fortune in the new year,
the Funghi have gathered to open the kagamimochi.
But wait, isn't this mochi a little too hard...?
There's no way to open it!

Come help the Funghi welcome in the new year!

Play the New Order+ at the Theme "Funghi New Year"
This update's story takes place at the theme "Funghi New Year".
Change the food machine and grow plenty of Funghi to help open the kagamimochi!



Complete the Order+ to Receive a Small Gift!
A New Year's gift from NEO!
Complete the new Order+ to receive NP, rare medicine, and other useful items!

Play the Past New Year Order+
Over the years, there have been many New Year's updates in NEO.
Have you played them all?
If you haven't already, please enjoy last year's updates as well!

▶︎Making NEO Rice Porridge

▶︎Drawing Fortune Slips

---
Update to Ver2.64.0 now, and celebrate the start of 2023 with NEO!


Let's Download!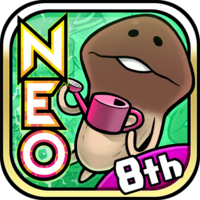 "NEO Mushroom Garden"